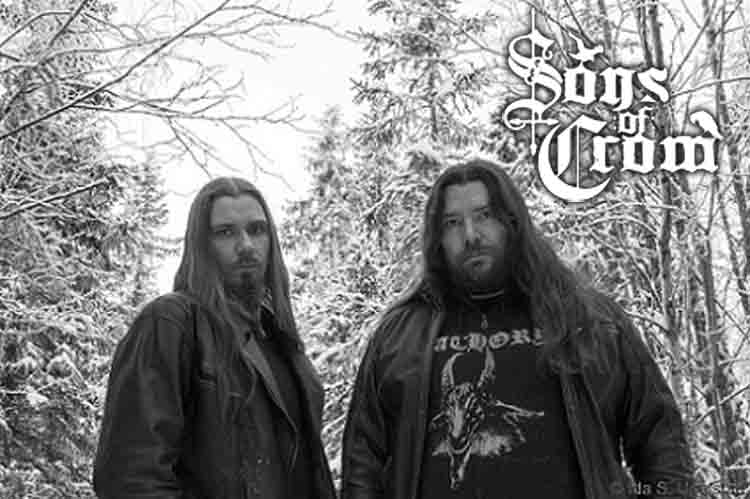 As the new year lurks upon the horizon, it is time to start sharing news with all you followers of the Bindrune and Nordvis Alliance!
Haparanda northerners Sons of Crom have joined forces with Nordvis and we here at Bindrune will be co-releasing their upcoming album on LP and CD here for the N. American territory! Upon hearing the development and amazing musicianship in the demoes for the new material, we were hooked!
Sons of Croms unique blend of epic heavy metal and mighty nordic tones is a bold fit in with the Bindrune aesthetic for sure, yet offers a diversity that we are going to be striving to bring you in 2017.
After their amazing debut "Riddle of Steel", we now look forward to adventure onwards on the path towards their upcoming craft that will be released late spring/early summer.
A few words by Sons of Crom regarding this new alliance:
"With profound and whole-hearted excitement we announce the next chapter in the legacy and journey of Sons of Crom. A new coalition of Nordic forces will defy Hel itself as Nordvis, our new label and brother-in-arms, joins our heathen cause, guiding our black ship through restless seas of death and resurrection, leaving no haven safe.
Nordvis was our first choice upon setting sail towards new horizons, our views on all things of import correlating tremendously. With great releases by great bands for many years, Nordvis has demonstrated a high level of quality, and we eagerly await to unleash the next beast upon the world. In Northern spirit this alliance is wrought, forged in fire and ice. Crom!"
Stay tuned for more info as it surfaces from the North!
In the meantime, here's There last album, Riddle of Steel for your to ponder!