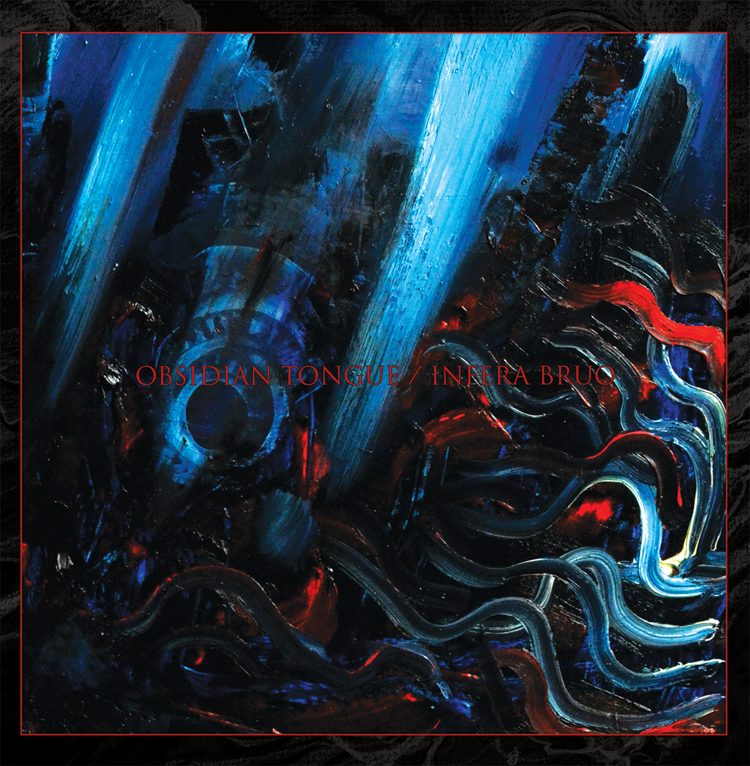 We are pleased to announce that the Obsidian Tongue/Infera Bruo split 12″ will be going to the pressing plant this coming Monday.
Featuring 1 lengthy song from each band, Lakeside Redemption (Obsidian Tongue) and Reversing Tides (Infera Bruo) were initially released to digital and limited cassette only 4 way split "Northeastern Hymns" with fellow Boston bands In Human Form and Autolatry in 2014.
As both of these superb bands are now signed to Bindrune and also friends, this split seemed inevitable and a really impressive union of uniquely sculpted black metal. The Brotherhood series forges onward!
Obsidian Tongue demonstrated their otherworldly progression on Lakeside Redemption with more of an aggressive speed and their serpentine riff/chord structures that wrap around hypnotic drum work.
Infera Bruo are a venomous quartet that embrace the forces of barbaric blackness and unique experimental elements for a well rounded strike that flows between harsh and emotive waves of sound. A fine compositional glimpse into the bands upcoming, 2nd full-length release, "In Conjuration" which incidentally will be available on CD before this LP due to the annoying and lengthy delays at the vinyl pressing plant.
This 12″ will be limited to 300 copies, come on colored vinyl and the first 50 pre-orders will also come with a logo patch for each band.
More info on pre-orders will be available here once the test pressing is approved.
More exciting news coming soon!!