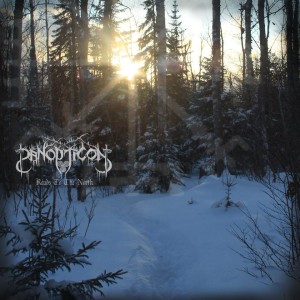 It's official!!! Panopticon – Roads to the North CD and 2LP are officially released in N. America by Bindrune Recordings and by Nordvis Produktions overseas!
Roads is a stunning trip through emotive songsmithing that eclipses the natural world with genre sculpting and expansive black/melodic death/folk metal.
Regarding the 2LP… first pressing is hitting incredibly low quantities. If you want it, act fast! a few more copies were just shipped to Sweden/Nordvis…. first come, first served!
The CD… plenty available in a lush 3 panel gatefold digi wallet.
Choose your path to obtain copies of one of 2014′s most ambitious and poignantly composed releases.
Bindrune Distro (The Collective): http://eihwazrecordings.com/distro
Nordvis: http://www.nordvis.com
Related news: Panopticon – The Sigh of Summer shirts are still in stock and ready to ship, along with a few remaining Panopticon turntable slip mats!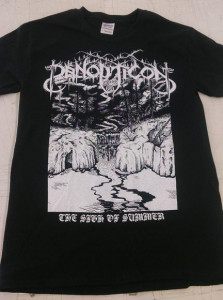 In the coming weeks we shall be creating a release overview for the remainder of 2014, and into 2015. Lots of amazing music coming your way. We promise!!
Also, this site will be undergoing a major update. There is a lot of info that needs to be added like reviews, interviews, all the band pages updated… soon!!
Lastly…. Since Bindrune's inception in 2000, we have proudly not charged US customers using our mail-order, any shipping fees. Through all the postage hikes for 14 years, we stood defiant.
As the business side continues to grow, we are striving to embrace the convenience of the technology we have at our disposal. In an effort to give our customers better service, we shall be integrating stamps.com with the Zencart shopping cart platform utilized for The Collective.
This will benefit the customers by knowing exactly when their order ships as well as give you a tracking number to keep an eye on your order status as it creeps across the country.
We will likely be implementing this service likely this week.
Thank you all for your continued support and for making 2014 the best year yet!
More to come! Stay tuned!