We are pleased to offer Pre-orders for the following titles: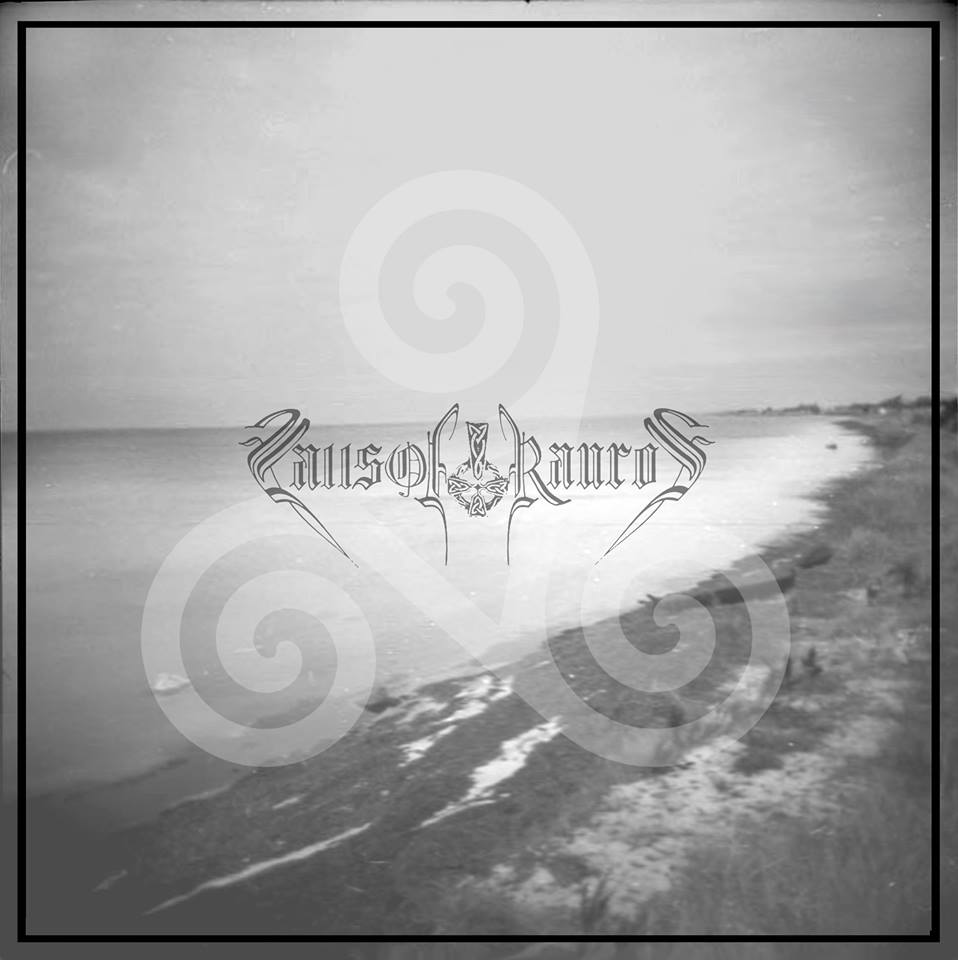 Falls of Rauros – Believe in no Coming Shore Digipak CD  Pre-Order (pre-order comes with a free logo patch!)
Believe in no Coming Shore, Falls of Rauros' much anticipated 3rd album, is a masterwork of emotive and passionate black metal influenced music, that finds this Maine quartet evolving even deeper into their art and love for their instruments.
Thoughts on the album run wild, for this opus finds Falls really coming in to their own special and vibrant sound. The harsh/desperately screamed vocals are still in full force, as are the fundamentals of their atmospherically charged form of black metal, but Believe in no Coming Shore unlocks a brilliant web of passionate guitar work that seizes the spirit of Americana, rock, folk and most importantly… freedom. The very thought of it spills out of this amazing work. Such careful integration feels like an extension of this bands spiritual core and the music takes on a hypnotic wanderlust to carry the listener deeper into the aether.
Due to insane delays at the pressing plant, the LP version of this release will not be available until December. Pre-orders will be announced when the gap is filled a bit.
https://www.youtube.com/watch?v=QOU0Zc4gQwQ
"This album is a real success, because it's typically what everybody expected from the band after their last efforts. After some demos and a first album which didn't convince me, Falls of Rauros are now building a coherent and strong discography. Be it their musicianship, the feelings their songs carry or the maturity of their whole work, they're surely one of the best american black metal acts we've got today." -Ethereal Soundscapes
"Some of the heavy hitters in the world of woodsy atmospheric black metal (Agalloch, Wolves In The Throne Room) are going to have to make room for a new oak in their forest. Falls Of Rauros, from the other Portland, were always really good, but with their upcoming LP, Believe In No Coming Shore, they're officially great." – Stereogum
US/Canada customers order direct from Bindrune here: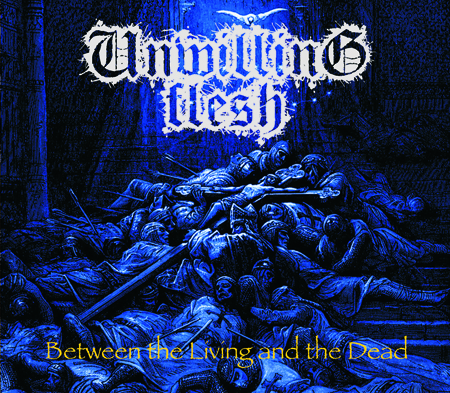 Unwilling Flesh – Between the Living and the Dead Digi-wallet CD Pre-Order (Pre-order comes with a free logo patch!)
Carnage. Eucharist. Excretion. The sounds of these early '90s Swedeath bands inspired multi-instrumentalist Andrew D'Cagna (Brimstone Coven, Obsequiae, Nechochwen, Infirmary) to mine his prodigious talents for the purpose of the 'blatant, shameless' Swedish Death Metal devotion of Unwilling Flesh. Handling vocals and all instruments (with co-conspirator Aaron Carey, also of Nechochwen & Infimary, graciously providing skilled and memorable leadwork), D'Cagna has willfully allowed the rusted-chainsaw guitars and lacerated roars of an OSDM muse to guide his hand toward developing this heathen hallelujah meant to honor those once and always Full of Hell: Eihwaz Recordings next release, the debut of Unwilling Flesh, Between the Living and the Dead. Friends, if you scoff at über-clean, 'modern' death metal, if you hold scorn at the homogenization of what once was, then the hearkening back of Unwilling Flesh is for you.
"But guitar tone and even riff mastery do not alone make for an album as fine and faithful as this one. D'Cagna has also written actual songs, with distinctive melodies of the kind that still make the songs on Slaughter of the Soul command such strong allegiance almost 20 years after its debut. They're more ghoulish and morbid than they are pretty, that's for sure, but they're very effective at digging their hooks into your head and holding fast." - No Clean Singing
"That patented Sunlight sound is out in full force here – the band buzzing and grinding their way through nine tracks of unadulterated old school worship that exhumes, re-animates and prostitutes the bile-soaked sounds of Eucharist, Desultory, Entombed and Unanimated to the fullest. They're quite melodically inclined though, with numbers like "Fathoms Unfound" and "At One with the Earth" spliced with a batch of melodies that run the gamut from breezy (the former) to creepy (the latter)." - The Metal Observer
Reserve your copy from Eihwaz Recordings here:
http://eihwazrecordings.com/distro/index.php?main_page=product_info&cPath=2&products_id=1483
Also added a few new things to the distro, like Obsequiae – Suspended in the Brume of Eos LP, restock on Panopticon's Mountains and Kittelsen designs (ALL SIZES) and a brand new Waldgefluster – Meine Fesseln t-shirt design!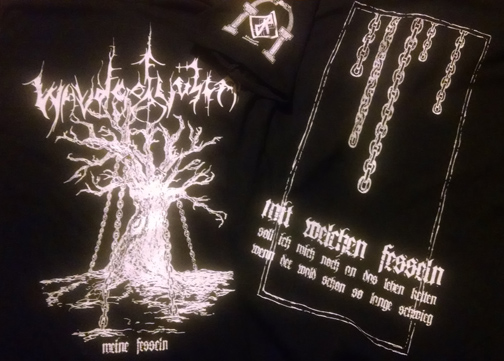 Go get it!
http://eihwazrecordings.com/distro